---
---
How-to videos to help you learn
in minutes instead of years!
VIEW INTRO VIDEO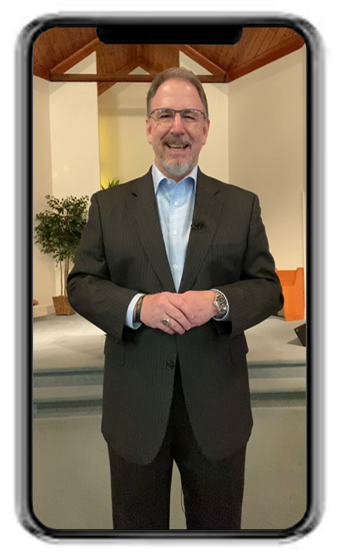 A coach in your pocket giving you instant access to information wherever and whenever you need it.
Topics like ...
How to do weddings, funerals, baptisms ...
How to start and lead a board ...
Sermon prep and delivery ...
Social media, church finances and many more.
See the full list here.
About Paul Kendall
Pastor Paul Kendall is a true pastor at heart and has dedicated his life to teaching and taking care of God's people. Paul has 38 years of ministry experience including 25 years experience counseling couples and families. He is the author of several books including The Marriage Miracle, the host of the syndicated radio program "Family Matters" and the founder of Christ Family Church.

Paul did his coursework at Southeastern University, has a Certificate in Leadership from The National Institute of Christian Leadership (NICL), and holds credentials as a licensed and ordained minister from Christ Family Church and Victory Ministries.
Paul and his wife, Evie have been married for 38 years and have two incredible children, Alex and Rene', as well as a wonderful son-in-law, Austin (married to Rene'), a beautiful daughter-in-law (married to Alex) and two precious granddaughters, Hope and Ella (Rene' & Austin's children).
---
---
(C) 2020 Rev. Paul S. Kendall ~ All rights reserved.